THIS IS NOT PURE GYM
The Vibe, Broughton Ln, Salford
Taking inspiration from other gyms designed to bring the community together such as The United Estates of Wythenshawe and Levenshulme Boxing Club. Well IN is a unique mixture of personal development and social growth.
Headed by Nick Burke who has a strong background in both the fitness industry and community development and ran by a team of dedicated volunteers the gym owned by Salford Involved Community Cooperative will not only offer a place to train and improve physically but also, through its links with other local & national organisations offer help and support on issues such as Employment, Food Poverty and More
"Whilst working as a community organiser in the area,issues regarding child obesity, poor health,and low life expectancy became a recurring theme as council owned fitness facilities began to close and support teams such as the community health team had to close due to budget cuts. I, the team and local residents decided that if we wanted something that could continue to tackle these issues we would have to build, run it and in fact own it ourselves, so we did.
That probably rose tints it a little and makes it sound a lot easier than it actually was, believe me it was no picnic. But by working together and seeing the project grow, from getting our rags on and painting the new premises to assembling the equipment, this sense of ownership in what we are creating and the feeling of belonging to something bigger than yourself, that's something the council cannot cut and it's something your £25.99 a month membership to Pure gym does not include."
- Nick Burke
One question being asked constantly.......
Can I Just come and train? Yes! We are not pushy do-gooders. The Help, Support & Advice is there if you need/want it but your more than welcome to come in, put your headphones on and workout.
PRICES
MONTH £9.99
WEEK £5.00
DAY £2.00
Fitness Training Principles and Methods Course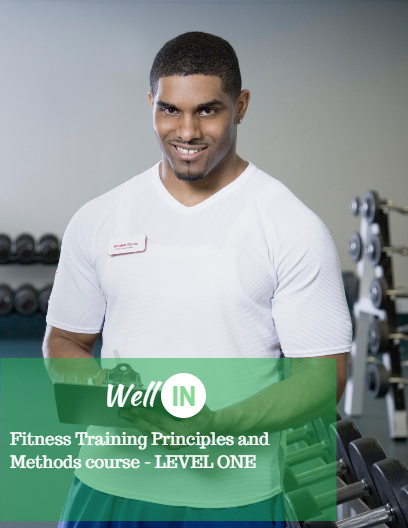 Fitness Volunteer Role
Well IN Community Wellbeing Centre are looking for a volunteers to work within the Facility. The role provides an opportunity to gain practical experience of working in a gym environment and contributing to the provision of an excellent standard of customer care.
The job role will be progressive and will ultimately lead to the trainee encouraging and motivating service users and other customers to achieve their fitness goals. They will acquire the appropriate knowledge required to deliver basic advice on the use of equipment, carry out gym inductions and keep appropriate records.
If you have an questions please contact us
Download Course Brochure Below
Click on the class for more details